Escort girls in Lviv
Planning a trip to Lviv? Or already staying there with business trip or just for your entertainment? You will need someone to entertain you. That's why we offer escort tours to Lviv in company of our most beautiful models! KIEV-ESCORT-CLUB ladies are ready to make you a little bit happier in this city.
Let's start with figuring out the list of things you need to do to invite one of our models to Lviv:
• You need to find a lady (or ladies), who will be the best choice for you. We offer you different ladies with different appearance, English level (or even those who know few foreign languages). If you're hesitating and you don't know who to choose, you can call our manager and ask her to find a perfect lady for you, based on your desires and needs;
• After that we recommend to contact our manager in 2 or 3 days before your trip. We need to get your booking in time in order to provide you with the lady you would like to meet and organize your meeting in the best possible way. Tell manager about the time you'd like to spend with lady, additional services you're planning to use and also different details (toys, clothes and also things you would need to make your time spending satisfying);
• Make a prepayment (10 to 60% of total cost depending on duration of your stay and lots of other things about the trip). Western Union payments are preferred, but we also have our electronic accounts (WebMoney and YandexMoney);
• You need to pay for girl's tickets and for her time of travelling, that's why we recommend you to choose a special Intercity fast train from Kiev to Lviv. This way the trip takes only 5 hours. We can buy a ticket for your chosen lady, but you need to add this sum of money to your prepayment;
• Minimal time of escorting is 24 hours, and maximal time is discussed with the manager.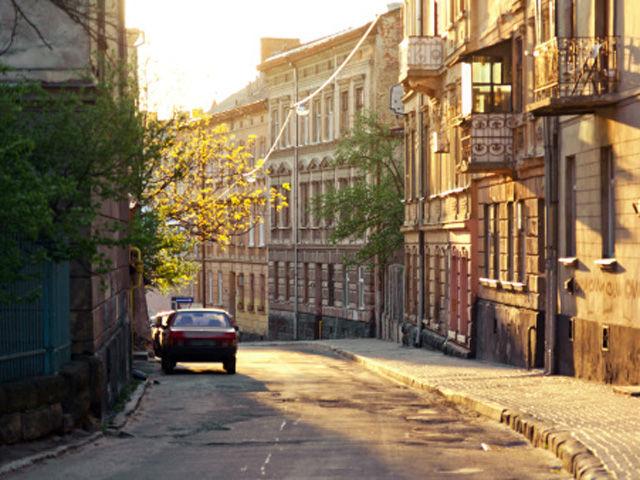 Why do you need our ladies to escort you to Lviv?
Top level Lvov girls are somehow a part of top level life, and if you're acting like a respectful businessman and consider yourself as one, then you definitely need some ladies to surround you and make your luxurious life even better. If you're lucky to make your business in the beautiful city of Lviv, be sure to check out some Lvov models that will make you feel pleased and relieved after a hard working day. You can go find them on different parties or in multiple restaurants of this beautiful and ancient Ukrainian city, but the best way to get a guaranteed time out with extra-classy models from Lvov is to contact the agency that works with them. Only in that case you can be certain that your time out will be absolutely stunning with those pretty Lviv girls you always wanted to hang out with.
When you're coming to Lviv for work, you work only for first days or weeks. Then you need some rest to keep on working the best way. It's the rule everyone should follow - you need to get some proper rest to do the best you can in business. Maybe for the first time you will see the beauty of Lviv and you will be charmed by exteriors of houses, by looks on the streets. You will travel around city but is that enough for a real man? Never. There are so many beautiful ladies on the street, it will be actually hard to keep yourself calm while looking at them. And you don't need to! Only if you have the contacts of our agency, you can give yourself some terrific time-out with the best models you've ever seen. We will provide you with great variety of ladies looking absolutely gorgeous. You will never forget your time-out in Lviv. Our agency works with the best Lvov escorts to provide a possibility of having sex in Lviv for different men. It doesn't matter where you're working and what are you doing for life. For us, all of the clients are the same - in the same way respectable, dear and wanted. We work for the pleasure of each client and we try to reach success each time we get a new task from our gentlemen. Sometimes the ones who come to our agency can't choose the lady on their own, and we have to choose someone for them, and get them to like the one we chose. And we always reach our goals - in some way because of the great number of very different ladies we are able to get for our clients.
Escort in Lviv is served in the very same way as everything in this city and as Escort in Kiev - with a great sense of tact, calmness and respect to every client. If you are here for the first time, you will feel like you're in one of European capitals. The greatest service possible in Ukraine - is only here, in Lviv. And we keep our standards high to match the standards of the city. For example, only in KIEV-ESCORT-CLUB you can see all the girls in different photos (studio and live ones) to know exactly who you will be dating. When you see only studio shots, you can be disappointed when the lady you're asking to spend a night with will look different, then on her site page. We try to exclude this variant and put as much photos as we possibly can on each lady's page. But it's not all of the perks you can get with contacting KIEV ESCORT CLUB! We are also showing video of featured ladies on our site - so you can know for hundred percents how the lady looks and if she's good enough for you. But you won't even need to check! All of escorts Lviv Ukraine are beautiful and sexy ladies. There is no way you can meet someone that beautiful on the street or at some party. All of the best babies are working for us and meeting men willingly - but only those who are clients. Women from Lviv are always free to offer you some great time together. If you need Lviv escort to support you at some official party, you need to find yourself a well-bread and sophisticated lady. If you just want to relax and forget all of your trouble, then choose the sexiest one for your taste. It's easy: you make a wish and we make it happen. Call us!