INCLUDING
EXTRA CHARGES
| | |
| --- | --- |
| 1 hr: | 250$ 200$ |
| 2 hrs: | 350$ 300$ |
| 3 hrs: | 450$ 400$ |
| 4 hrs: | 550$ 500$ |
| 6 hrs: | 700$ 650$ |
| 10 hrs: | 1000$ 950$ |
| 1 day: | 1200$ 1150$ |
| 2 days: | 1800$ 1700$ |
| 3 days: | 2400$ 2200$ |
| 4 days: | 3000$ 2700$ |
| 7 days: | 4000$ 3400$ |
*Offer till 1.05.2014
+pay taxi
Gerome
02.04.2014
Tina is just awesome!! I was stunned by her in real life, she's nothing like the pictures - hunred times better. Very charming and soooo hot body! I enjoyed just looking at her, as she was the hottest baby I've ever got from escort agencies. But not only she's curvy and beautiful. Tina is also freaking funny. I loved being with her because she made me laugh and in a minute she made me moan with excitement. She can do everything in bed, but she's outstanding not only in bed. SUPER
---
Bo
24.03.2014
The best whore I ever met ... she is outstanding ... simply the best !!!!
---
Anonymous
17.02.2014
Wow! Every single day I was sure in Tina's service, but was worry to make her as a present to my friend... And she was the best again. Unusual and professional massage, tenderness, care, full of great ideas made perfect time with Tina! She is the most communicative girl in this agency.
---
TINA
15.02.2014
Wish you Happy Valentine's Day !!!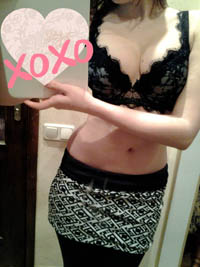 ---
G
10.02.2014
I have to say thank you for the wonderful time spent together, you are really a very enchanting romantic and sensual woman and be sure that you will find your happiness because you have a perfect mixture between a very nice personality and a deep enchanting sexy appeal! I cam really say to have made love with you...in a very deep and fantastic way! I was really enchanted by your fashion style and by your beauty spreading out in your body! Ciao, bella donna... Hope to see you again.
---
TINA
02.01.2014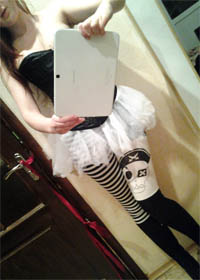 Look! My new dress for role play!
---
Tina
18.12.2013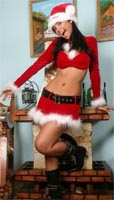 Gentlemen, I know it's already hard to resist my charms, but you have to know one thing. My set of clothes would be not full without some christmasy thing... and a hint: a part of my new outfit is some crazy body made of lace... Yes, you can already call now to set a date!

For the travellers - starting from 2014, I'm up to travel the Europe with you.
---
Send review