Robert
16.04.2018
Hello, I like to meet with Svetlana in Kiev, is it possible for a whole day? The photos I see here, they are really the photos of this woman? - I want to meet with this woman I see here on photos - no other woman! Are ALL the photos actual? I ask because I had bad experience with fake photos in the past...Thanks for honest answer.
Answer: Svetlana IS the person on pictures. We've never used fake pictures for our girls. You will get what you see on photos. ALSO she is only available for 6 hours max, if you want to spend more time with her please contact our manager via phone numbers mentioned on our site to find out if it's possible.
---
Jim
19.12.2017
I wanted to meet Svetlana because I'm absolutely in love with MILFs, and this one, with perfect big breasts, just never left my mind and I wanted to meet her so much. I was so nervous about meeting her and it really amused me because usually I have no problems meeting girls. Something about Svetlana was too demanding so I even bought her flowers. Svetlana waited at the lobby of the hotel for me and I can say her photos don't do justice. We then head up to my room where we have a brief chat, a drink and I went to freshen up in a shower. Out of the shower and the fun begins. Excellence BBBJ, DFK, DATY and sex in multiple positions. Svetlana is very flexible and she encouraged me to try a few positions that I've never tried before. She is very friendly and will put anyone at ease. I only have one regret... and that's not making a longer booking. Our one hour booking flew by like no tomorrow. Soooo I think I will come meet her again.
---
martin
09.03.2017
I have book her in January 2017, her breasts are very nice, but the sex was very boring and bad (sorry). It was the first time that i don't have a orgasm with a escort. You realize when you talking with she, that she don't come from a rich parents house. Not recommended.
Answer: we respect your opinion and we're sorry that you had bad experience with our escorts. You can contact our manager and leave your review about this lady and find out how to deal with your disappointment. However the part of "not coming from a rich parents house" is really weird though. We don't choose our escorts depending on their pedigree.
---
Shane
02.03.2017
Svetlana is so beautiful dominatrix ... Will love to be her pet :) will she let me?? I have never tried subbing before but damn something in her makes me trust her. Will she be gentle??
Answer: she will! And she will be just perfect for you for the first time. She's great at this service!
---
Gerald
21.02.2017
I've read the visa requirements with shengen. No Visas is required for Ukraine citizens. Would it be possible for this lady to travel to Cancun Mexico a resort there for maybe 3 days.
Answer: yes, you only need an e-permit to enter the country, it costs about 40$ and we can get it at any touristic agency. That's not a problem. Sveta is ready for this travel, and she has the experience of travels like this one, but three days is the great amount of time and she asks you to send your photo to our manager. Only after seeing you she will answer if the trip is possible or not. She can't be with a client for three days without any chemistry, so she asks for your understanding. Please send it to our manager and send any notes about how would you like to organize this trip.
---
16.02.2017
Does Svetlana perform hard sex? You know some girls make love like princesse and don't accept rough fuck.
Answer: Yes, she does.
---
SVETLANA
06.01.2017
My new toy for our pleasure!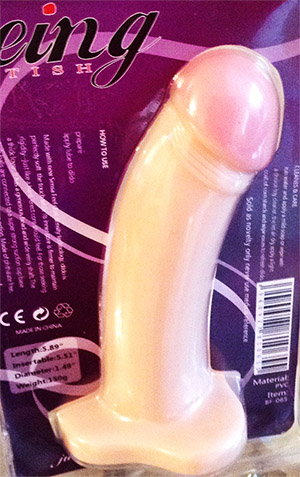 ---
Nicholas
10.12.2016
Are Svetlana's breasts natural?? Btw she's very beautiful. Can I have her over erotic massage, and PSE (Porn Star Experience)
Answer: Not natural - implants.
---
Elliot
10.12.2016
I've met Svetlana and I have only nice things to say about her services and her perfect attitude towards a man she's with. She's a professional and she's generally very attentive, nice and caring woman. She has strong maternity expressed in her attitude and her behaviour, and perfect grace in everything she does. She looks very sexy, yet elegant and good. Do I really need to mention she's good in sex? She's really good in sex and she can offer you anything you'd like and need. Her body is as good as young girls' bodies.
---
Ryan
10.11.2016
How much does it cost to shoot Svetlana on video?
Answer: 200-500$.
---
Bo
09.12.2013
Svetlana is very beautiful lady. When I first saw her age, I was slightly shocked, because she looks a lot younger. In person she is really mature, but beautifully looking woman. I wanted to have sex with someone experienced and I got what I want. Very good sex. Perfect and stunning body and a woman who knows what she's doing exactly. She can take control but prefers being slightly submissive to men. Still Svetlana has one flaw - she's a little bit.. High-browed. She thinks too much of herself so it's hard to communicate with her. Still the sex is perfect.
---
Send review