INCLUDING
EXTRA CHARGES
| | | | |
| --- | --- | --- | --- |
| 1 hour : | 200 $ | 5700 UAH | 170 € |
| 2 hours : | 300 $ | 8550 UAH | 256 € |
| 3 hours : | 350 $ | 9975 UAH | 298 € |
| 4 hours : | 400 $ | 11400 UAH | 341 € |
| 6 hours : | 500 $ | 14250 UAH | 426 € |
| 10 hours : | 750 $ | 21375 UAH | 639 € |
| 1 day : | 900 $ | 25650 UAH | 767 € |
| 2 days : | 1300 $ | 37050 UAH | 1108 € |
| 3 days : | 1800 $ | 51300 UAH | 1534 € |
| 4 days : | 2300 $ | 65550 UAH | 1960 € |
| 5 days : | 2900 $ | 82650 UAH | 2471 € |
| 6 days : | 3300 $ | 94050 UAH | 2812 € |
| 7 days : | 3600 $ | 102600 UAH | 3067 € |
Alan
04.05.2019
I had an amazing time with Nastia. She is incredibly beautiful (definitely better than on the photos), intelligent, fun and so good at what she does, and she loves it too! She has a killer body with an angel face and incredible ass of a Goddess. Treat her like a lady, she will make a night you will never forget and make your fantasy come true. Thanks so much, Nastia, I hope to meet you again.
---
02.10.2017
This girl is such a porn model! Such a great view allll the time during sex! I loved her booty, her tit's are a bit saggy but she loves when men caressing them! She is generally VERY reactive to what a partner does to her. She moans so loud! I loved sex with her mostly because I felt I'm pleasing her and that was such a nice feel. And of course her body, her face! If you want to bring pleasure to a beautiful woman, I would 100% recommend Nastia!
---
Dave
17.07.2017
I met with the beautiful Nastia last week in Kiev. Firstly let me say she is more beautiful in reality than in her photographs. She has a lovely caring personality, anxious to please at all times. Fortunately, I had arranged an overnight stay and it was so good. Over dinner I discovered a good humoured, educated young lady happy to discuss any topic. I felt so relaxed in her company; it was like being with a old friend. As for the after dinner activities and pre breakfast, what can I say? Extraordinary, exciting, ecstatic are some words that come to mind; such an experienced and caring courtesan. Nastia is a princess who made me feel like a prince for the night. If you want to spend time with a beautiful, intelligent caring young lady, look no further. To the next time my dear friend.
---
OP
17.07.2017
Can I see her breasts?
Answer: Yes.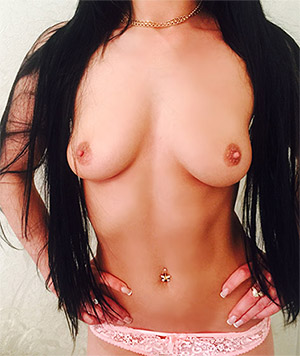 ---
Send review