| | | | |
| --- | --- | --- | --- |
| 1 hour : | 200 $ | 5450 UAH | 176 € |
| 2 hours : | 300 $ | 8175 UAH | 264 € |
| 3 hours : | 350 $ | 9538 UAH | 308 € |
| 4 hours : | 400 $ | 10900 UAH | 352 € |
| 6 hours : | 500 $ | 13625 UAH | 440 € |
| 10 hours : | 750 $ | 20438 UAH | 659 € |
| 1 day : | 900 $ | 24525 UAH | 791 € |
| 2 days : | 1300 $ | 35425 UAH | 1143 € |
| 3 days : | 1800 $ | 49050 UAH | 1582 € |
| 4 days : | 2300 $ | 62675 UAH | 2022 € |
| 5 days : | 2900 $ | 79025 UAH | 2549 € |
| 6 days : | 3300 $ | 89925 UAH | 2901 € |
| 7 days : | 3600 $ | 98100 UAH | 3165 € |
02.10.2017
This girl is such a porn model! Such a great view allll the time during sex! I loved her booty, her tit's are a bit saggy but she loves when men caressing them! She is generally VERY reactive to what a partner does to her. She moans so loud! I loved sex with her mostly because I felt I'm pleasing her and that was such a nice feel. And of course her body, her face! If you want to bring pleasure to a beautiful woman, I would 100% recommend Nastia!
---
Dave
17.07.2017
I met with the beautiful Nastia last week in Kiev. Firstly let me say she is more beautiful in reality than in her photographs. She has a lovely caring personality, anxious to please at all times. Fortunately, I had arranged an overnight stay and it was so good. Over dinner I discovered a good humoured, educated young lady happy to discuss any topic. I felt so relaxed in her company; it was like being with a old friend. As for the after dinner activities and pre breakfast, what can I say? Extraordinary, exciting, ecstatic are some words that come to mind; such an experienced and caring courtesan. Nastia is a princess who made me feel like a prince for the night. If you want to spend time with a beautiful, intelligent caring young lady, look no further. To the next time my dear friend.
---
OP
17.07.2017
Can I see her breasts?
Answer: Yes.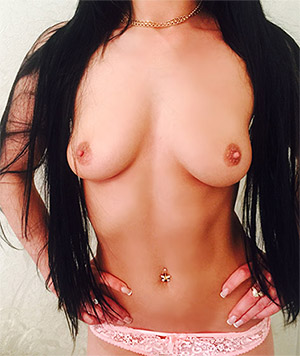 ---
Send review