Giant
16.05.2014
Yes, I agree with all the comments! Truly magical blowjob really magnetically glance, easy to lose head from of such baby ... BUT too small for me! There are men who love to "Thumbelina" in his arms, but I realized that with my tall, I'm comfortable that girls were higher, then her. But... Lina - real and beautiful, sexy Thumberlina! ;)
---
BlackJack
01.05.2014
I love Lina in the fact that it combines 1)youth, beauty, magnetism, young slim body and 2)experience, professionalism, not only an excellent blowjob and massage, she 3)also excellent psychologist, very interesting to talk with her. She's smart, beautiful, elegant, hot girl. Always take her for 3-4 hours, enough to dine, talk, sex, massage ... Lina - the best company for a pleasant evening, a real flower, every time when i'm in Kiev. Just a pity that she is often absent ... Need Booking??
---
Maestro
16.04.2014
Really very cute and lovely baby ... It's easy to lose from such a charming and sexy girl ... Yeah, she really loves sex, it is checked!
---
Serg.
06.04.2014
Took two hours at lunchtime, worried that will not have time ... usually girls are wasting time ... And Lina, oh my God, she fucked me twice in one hour with the magic mouth with tongue, plus a relaxing massage presented in conclusion. And all in one hour! I did not finish so quickly with adolescence, and was already thinking that I'm old, but Lina, I realized that all depends on the woman and not on my age! True! Lina - Goddess of the blow job!
---
Mario
28.02.2014
I was with Lina and I checked, and now believe that all comments though: "Pretty, sexy and very clever", sunny and etc., and I decided to write too! 1) Lina has a really goddess blow job and a relaxing massage. 2) Plus her body without bracing and 3) very tight pussy - I love it! I'm sorry, I'm very rarely in Kiev. But when I get back - I'll only take her! Lina 1 for connoisseurs of the divine blow job!
---
LINA
19.02.2014
My new sexy pics :)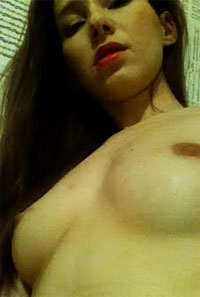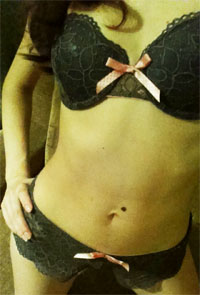 ---
Sh.
16.02.2014
Hello! I was in Kiev in January. I was pleasantly surprised to be back Paulina. Three years I could not see her. It must not be forgotten. New photos, new name Lina, but with is a similar impeccable craftsmanship of a real Geisha Subarash
---
LINA
27.12.2013
Hi! I congratulate you with Christmas and Happy New Year! This is a photo I have made in January 2013, at a temperature of minus 15C. I love winter and can keep you warm))))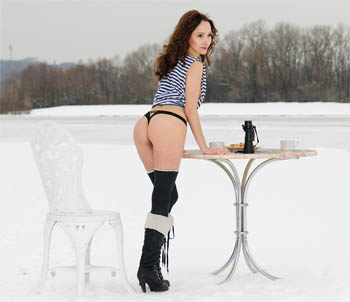 ---
Mark
05.12.2013
Lina is in my top 3 for models of GIA I met.. Pretty, sexy and very clever. Passionated in bed...we were as beasts.... I spent a very good time with her some weeks ago. Thank you Lina. was very nice to you.
---
Olivier
09.11.2013
Lina is so sweet. Seen her on the pictures, needed someone sweet and genuine in my life for it was not the best period of it. We met and I knew for sure I made the right choice. She's very beautiful, though not shallow, like many other girls of her age. I appreciated her care and loving in bed and outside the bed. Was nice to meet her.
---
Send review