James
21.07.2020
This girl is absolutely great. Always relaxed, in a good mood, ready for wild naughty games. She has an amazing sports body and silky skin. Ksusha never says no and does all the right things very enthusiastic. From the moment that I met her until the moment that she left she made me feel like I was her entire world. I truly enjoyed the time we spent together and for sure will be seeing her again. High recommendation.
---
Peter
10.05.2020
This review is for a meeting a 3 hour meeting with Ksusha in Kyiv last October. Ksusha is a very attractive, friendly, smart and well educated girl. Every bit as nice as in her pictures, and very charming and pleasant to be with. She surprised me with a schoolgirl outfit and I enjoyed playing the role of the strict teacher with her. While I slipped into my role, she slipped out of her clothes and of course the obvious thing happened next. While we next spent some time relaxing together, I found it quite easy to talk to her in english. Sure not perfect, and it might be a bit difficult to get a conversation going for a day or a night, but certainly fine for some small talk, and she is really smart and well travelled, so that makes it interesting to talk. We stayed on the bed for round two, and Ksusha gave her best with Oral and quite a nice deep throat action, followed by some more regular fun. I enjoyed my meeting with Ksusha. She is a true professional and made this a very nice experience, even if the chemistry between us may have been just average, but that is certainly a credit to her good manners and her nice personality that it was still as good as it was. Now I hope that the borders will open again soon so that I can visit Kyiv again. I'll certainly call Kievescortclub again, even though the price including extras is not cheap.
---
Ryan
24.09.2019
Awesome. Looks exactly like the photos. Very friendly, warm, sexy, and romantic, in and out of bed. Provided all services with enthusiasm and fun attitude. Wish I had taken her longer.
---
Theo
14.08.2019
The best escort girl I have ever had. I have to travel a lot because of my work and often meet escorts in the cities my job requires me to go but I never met someone like Ksusha! She is gorgeous, ultra-cool, and super friendly sweetheart. Moreover, she is a really hot professional, a real woman that knows how to make a man happy. Thank you so much! Greetings from Denmark.
---
Jerome
05.12.2018
I'm pretty sure that sweet Ksusha is a fascinating choice for any kind of bed activities. She is so sensual, genuine and well-experienced still always open for any experiments. She has a real natural beauty and cute petite body making sex with her a great experience. Pity we spent too little time together, more next time.
---
louis
02.12.2018
Hi there, Will Ksusha be available on 16 December?
Ksusha: yes
---
Moedarkash
30.07.2018
Hi I am thinking of a 4 days date with Ksusha in Germany, and was wondering which one is her latest photo?? it seems that most photos are very old? in some of the photos she looks extra skinny, is she still like that?
Answer: In real life Ksusha looks exactly like on photo
---
Jerry Mondor
20.04.2018
Ksusha is a gem. She really likes what she is doing and values her job with GIA. Teenage type petite body, flexible and stretched. Virtually any position possible and accepted well. Ksusha posses a wide range of the tricks but still likes to learn something new. It was a fun session. Four hours passed like an eye blink. Definitely to repeat.
---
Kan
01.11.2017
I am going to Kiev next monday. Do you any recent picture of this beauty?
Answer: pics on the seaside are recent, they are few weeks only.
---
Ash
01.11.2017
Pla post latest video and pics of kausha. Is she ok to travel long distance?
Answer: the video we posted is very new and pictures from the seaside are recent. She is okay with that.
---
IT
30.04.2017
Is she still active? Is she still as petite? Will she be willing to travel abroad to meet a client for 1 week?
Answer: of course, she is, she still is and she is willing. You will get unforgettable experience and 1 week is a perfect timing to get everything you wanted and more ;) Please contact us!
---
alberta cowboy
04.05.2016
is Ksusha coming back ? and why did she leave was it medical related?
Answer: Ksusha is having a vacation now. She will come back in 2 or 3 months.
---
ablerta cowboy
21.04.2016
Will she so a video with me ?
Answer: Yes.
---
bronco bill
12.01.2016
does Ksusha always act like that seems like she has a wild not give a crap about clients i would like her when i come there but i need to know she will stay the full hour
Answer: Ksusha rarely behaves like this, actually it was the first review of this kind we had of her. She has A LOT of reviews, many of them through the phone. And clients adore her! She's one of the most popular girls in our agency and she works with us for quite a log time. Our clients know, that we're a client-oriented company, and if a girl behaves badly, we stop working with her. But of course you need to keep in mind that ladies are not robots, they are people, they can feel ill or bad, they can get upset when the client is treating them wrong. So it's quite understandble. Ksusha will stay the full hour with you.
---
American
12.01.2016
I have been with Ksusha about 4-5 times during my stays in Kiev. She is really sweet girl. If that person wanted massage, he got it. I wanted conversation after intimate time, I have ALWAYS had good time with Ksusha. I will contact Gia again for Ksusha next time I visit ;-))
---
M
31.12.2015
When ksusha arrived she advised me that she wants to stay only one hour as she has other personal commitments as it was new year. I told her it would probably be alright. She started to get dressed after 17 minutes. I gently asked her to give me a massage which she did for a while. After 40 minutes she told me she was leaving. I told her 40 minutes is not 60 minutes which is what I paid for but she indicated she needs time to get dressed! I expressed my dissatisfaction and indicated I will call the agency and complain - she simply shrugged her shoulders and said "next time" and left. I was not able to get an answer on the GIA telephone until the next day after 13:00. Ksusha also appeared to be sick (cold?). If Ksusha is not able to work because of the New year holidays or for any other reasons, then she should not work and not accept the money for her services. If she chooses the work and accept the money, she should expect to work for her money. All this could be easily handled and resolved by GIA if my concern was handled professionally which has not been happened so far.
---
Emier Sya
04.03.2015
when seen from the picture, this girl is very sweet and friendly
---
Stephen
01.03.2015
I just want to say that she is so naturally pretty, and I hope she never lets anyone deface her natural beauty. I really want to meet with her so bad. Hopefully I get a chance to have her body next to mine really soon.
---
Winston
29.01.2015
Ksusha is my favorite girl of your pretty selection! She is real and genuine, and even though she has some experience now (i first met her when she was just starting), and she changed a bit, she is still smiley, active and has a lot of energy to give to you. Sometimes I felt like I'm too old for this energizer bunny :) She's happy and lovely, pictures can show her beautiful smile and the way she winks at you. I'm in love with the way she behaves in bed. She makes me feel younger, a lot younger. I recommend Ksusha to everyone!
---
andy
27.12.2014
Hi thinking of ordering this cute girl, anyone have picture ass/pussy?
Answer: picture for you.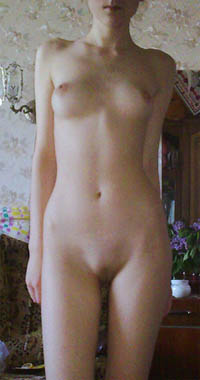 ---
Luke
26.12.2014
She is fantastic. Highly recommend this sexy girl!
---
Robert
16.12.2014
A really nice cute tiny girl. Her pussy very small. Sex with her is great. She is a natural girl not so professional like other girls. She doesn't speak good english.
---
D
06.10.2014
Thinking about ordering Ksusha. Would you mind posting a recent picture of her? Just a phone selfie with clothes is fine...
Answer: here is new picture of Ksusha. She is very young, no make up.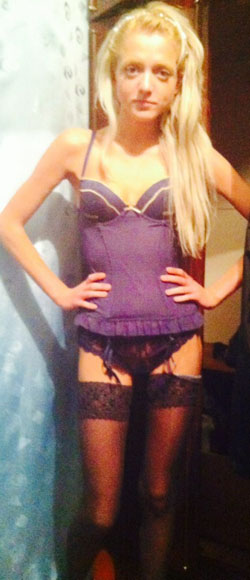 ---
anonymous 30.05.2014
30.07.2014
I booked Ksusha for 3pm today and I canceled some important meetings I had in the afternoon. At 3h15 (15 min after the time) I called the agency and they told me she will be there in 5 minutes. Again I called the agency at 3h30 and the lady told me again she will be there in 5 minutes. Around 4pm, so one hour later, I called again the lady and she told me Ksusha will not come. I told her so why she did not call me to tell me this before but the answer was just confused. Anyway this is my experience with this agency and Ksusha.....
Answer: thanks for your feedback. Today a misunderstanding with Ksusha happened. We apologize about this case and for the next time you will have a 30% discount from our company! Sorry....
---
KSUSHA
04.07.2014
Hey there! I have my new schoolgirl costume that's available to wear on meetings with men. If you like it, then tell the manager you want to see me in it!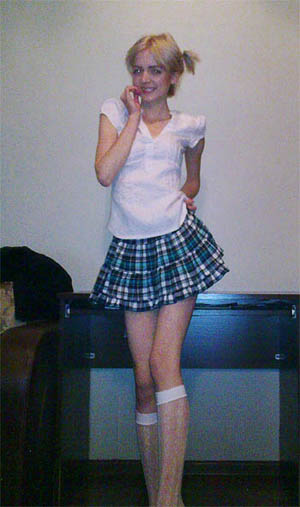 ---
Anonymous
15.05.2014
I love this agency because you consistently have really amazing girls! I've been a client for a fairly long time now and met maybe 15+ models during that time. I have also used other agencies, so if anyone reading this is not sure where to hire an escort from, the best agency in the world is this one, don't waste your time elsewhere, trust me, I've used a lot of agencies and also called in independent girls. All of them are average at best and most times disappointing or just complete fakes. Every single girl I have met from this agency is real and as described. I have only had 1 bad review to write about a girl from this agency but the other girls here are extremely professional and 100% genuine. So I'd just like to say that Ksusha is one of the best you have ever had at this agency! For me she is in the top 3 ever to work here! My best experiences was with Tina (who no longer works here it seems) and Yulia (who also seems to have stopped). The reason why I say Ksusha is so amazing is very different to why I enjoy Tina and Yuliya. For Yuliya, she was a real angel, such amazing beauty, the type of girl you see only in dreams. For Tina it was that she was an extremely interesting person, amazing passionate sex but her perfect grasp of the English language allowed us to talk about very deep subjects, so she stimulates everything! With Ksusha, she is such a delicate flower, someone really precious. We had a very good connection together and she relaxed and we were able to really have the most amazing time together. She is so tiny, and I mean really really tiny! But this is a great thing. I was surprised at just how small she really is, a very cute girl. She doesn't speak much English, this wasn't bad for me but for others who do not speak Russian they will miss out because she is very friendly and good to talk too. She loves compliments (what woman doesn't eh?) but she takes them very well and genuinely too. The thing about Ksusha is that you can tell she is young and inexperienced. That doesn't mean she is not good, in fact, she is amazing! But there is a clear difference between how your other girls go about their work, very professional, with skills honed by lots of experience. And then we have Ksusha, who tried her best to please and wasn't afraid to experiment on her own desires, so the experience was so natural because of it. Ksusha is one of the best ever because of that innocence that is so genuine yet so very rare in such a job. Thanks Gia and Ksusha.
---
luis
01.05.2014
i wont see her, but wihtout shoes, i will go to kiev the day 10 of may
---
Send review