Jordan
17.11.2017
Hello, what is meant by "Rough Submission"? Thanks.
Answer: submission is usually very light, without ANY possible hurt and marks, Dominika offers more than that, but for any specific things you have to ask our manager during making your booking.
---
Fred
06.11.2017
What a great time I had with Dominika. I booked her because I genuinely loved her looks. I think she looks like every ukrainian woman has to look - voluptious, beautiful, hot. Upon opening the door I was greeted with everything I had hoped for and more. Dominika was standing there is a gorgeous figure hugging dress that left little to the imagination. She is actually a little slimmer than her photos portray though, but it didn't upset me. Her body is perfect tbqh. I'm still nervous as hell at this point (yeah yeah, I still get the pre-booking jitters), but I think Dominika picked up on this (such a clever and wise woman, not only a beautiful escort) and settled me down (and perked me up) with a quick passionate kiss. We moved inside and after some drinks, some idle banter, a quick shower and ritual disrobing it was on to the main event... I'm not sure I really want to bore the readers with details of what was for all intents and purposes a pretty vanilla repertoire of sex on the night. This however is a very GOOD thing, as it's exactly what I wanted on the night and Dominika provided every bit of what I expected from a GFE. She was social and attentive, sensual and sexual, a regular delight. I went to see Dominika for a genuine GFE (GIA manager promised me she'll be what I'm looking for) and I got exactly what I hoped for. I highly recommend her for anyone looking for the same.
---
Stanley
17.08.2017
Last weeks I've been REALLY busy, but when I was in Kiev I found enough time to meet my favorite call girl, Dominika. She's more of a friendly girlfriend experience than a call girl for me to be honest, and sometimes I don't feel the need to meet a call girl - I just feel the need to meet Dominika. I booked a nice Japanese restaurant and as always the conversation just flows with this one. Dominika is one of the most intelligent and empowered woman I've met, and it's impossible to have enough of her. Literally impossible. We ate had plenty of wine then went to the apartment I was staying in. It felt like a date really. Sex was intense with cloths being literally thrown of and left all over the apartment. Dominika provides the absolute best service in everything, and sex included. She is a class above and absolute fun to be with. Another 10/10 experience.
---
James
01.01.2017
Dominika, I will be coming to Kiev in about 3 weeks, and judging from all of the reviews am hoping you are available. I'm at a rather shy individual (new to this) but am very easy to get along with if you're outgoing and easy going. I really enjoy a woman you takes charge (especially since I'm a newby), knows what she wants and isn't afraid to enjoy herself. I really hope this is you! Looking forward to meeting you!!
Answer: Dominika read your message and she wanted to tell you that she's waiting and she will do her best for you to feel comfortable. She's easy going and you will feel super easy with her, be sure of that. We're waiting for you ;)
---
The wolf
26.12.2016
I wanna know more info about the video services this lady offer.
Answer: video 400$
---
Leo
27.11.2016
Hi Dominika, This is Leo a paralyzed 30 something,I have never had a romantic night in with a woman.You seem like a lovely lady,a ray of sunshine.Can you share some love with para/quad man? I just want a loving mistress who will give me lots of kisses,hugs and lovemaking (and maybe some toys if u r up to it)for a couple of days. Regards, Leo
DOMINIKA: Hello, Leo. I will be glad to spend time with you. And I can give you hugs, kisses, nice emotions and a lot of good mood :) When you would like to meet with me? Please, book a meeting few days before.
---
Dennis
11.10.2016
Hi we have bachlor party in Kiev in 2017. Is $60 swallow extra for each guy in group sex ? what are rules for gangbang? is only one at a time? Will she let us take turns to cim? What is her swallow limit (1,2,3 guys?) There are 7 white guys, under age 30. Is supervisor require for large group? can we video? what is the price?
DOMINIKA: Hello. I will be glad to meet with all of you, guys) Rules for gangbang - only safe sex. Sorry, but double penetration is not possible with me. But we can use my toys if you wish) I have no limit's for sex and cim. So, all can take party in this action) Possible cim at the same time. You can video, but I will be in sunglasses or sleep mask. Waiting for a hot meeting with you. Contact manager about price.
---
27.06.2016
Very pleased with Dominika's services. I never paid a lot of attention to her, thankfully I saw the girl of the week ad and I thought why not. Great decision to say the least. From total of 9 ladies I've met from this agency, Dominika was the most professional one. She is a little plus sized... But it's okay with me, she looks perfect for me and she's very toned. Her body is nice and huggable and touchable... I also loved how she gets in control of everything, how she is bossy about the whole sex thing if she sees that you're tired and you don't want to be in control. Great vagina, very tight and very sensitive. She's very sexy, literally every thing about her is sexy. Horny little girl. My favorite.
---
Jerry
13.08.2015
Dominika is one of the sweetest, friendliest women you will ever meet, and the experience with her is one you will never forget. I have never met a woman that enjoys sex as much as she does. She will make you feel like the greatest lover in the world. Believe me, they don't come any better than Dominika. Trust me, you won't be disappointed. I couldn't get enough of her while I was in Kiev, and I will definitely book her again when I come back.
---
Giovanni
14.01.2015
Dominika is very easygoing! She is positive, intelegent this makes time wj her to be pleasant. She is totally dedicated and without boundaries. sex is great! I will repeat!
---
Johan
27.12.2014
Dominika is a great girl, beautiful, sexy, very comfortable to be whit..se you soon again;)
---
Pro
14.05.2014
I was kinda shocked by variety of additional services Dominika has. She is really a lady for pleasure, she is really the one who loves giving men satisfaction. I wanted to try one of additional services and I chose rimming. She does it quite well with her hot tongue, and she loves giving it, she loves kissing man's body all over and I received beautiful sensual pleasure from spending time with this lady.
---
DOMINIKA
15.03.2014
Take a look at all my sex-toys - each of them is made for our bed plays!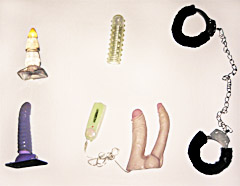 ---
Kay
16.12.2013
Dominika is perfect for couples. I searched the lady to have a sensual threesome with my wife, and I knew that it has to be a pro, otherwise there might be some problems with my wifey. And Dominika is a pro, she's beautiful, but what's even more important - she's understanding and she has a unique way to find a key to man's heart and also, as it appeared, to a woman's heart. My wife loved the whole idea of threesome just because of Dominika's line of behaving. I am thankful to her.

---
TJ
26.11.2013
Dominika is an angel. I had many experiences with escorts but this girl is different from all of them. She is full of sexual energy. If you treat her well she will be your ultimate girl friend experience. Meet her when you can.
---
Harry
17.11.2013
My friend is Dominika's regular client, so when I wanted to try sex with an escort-girl, he recommended me to take Dominika for the first shot. I doubted cause she looked a little older than 23 to me, but he insisted and in the end we decided to enjoy Dominika together and take her for a little party first, so I could see her and decided if I want to have sex with this lady. Dominika turned out to be hot and beautiful, but she DOES look older than 23. Luckily it wasn't a problem for me anymore when I saw her. We had sex - her with my friend and then with me, and she even said I can watch, so it was a pleasant surprise. Recommend her to anyone who's looking for a first shot in sex for money.
---
Send review