INCLUDING
EXTRA CHARGES
| | |
| --- | --- |
| 1 hr: | 200$ 150$ |
| 2 hrs: | 250$ 200$ |
| 3 hrs: | 300$ 250$ |
| 4 hrs: | 350$ 300$ |
| 6 hrs: | 450$ 400$ |
| 10 hrs: | 650$ 600$ |
| 1 day: | 800$ 750$ |
| 2 days: | 1300$ 1200$ |
| 3 days: | 1800$ 1600$ |
| 4 days: | 2300$ 2000$ |
| 7 days: | 3500$ 2900$ |
*Offer till 25.03.2015
+pay taxi
TEXAS JACK
13.01.2015
I have some work contacts to meet in Kiev soon. I wanted to take this time to say THANK YOU GiA! Your web site is GREAT! After I book my flight,your next on my list, so I can Book Dasha. I'm a First Class GENTLEMAN and Dasha is a First Class WOMEN (PERFECT)!
---
Wagner
28.08.2014
I love women with curves, so Dasha was my ultimate choice in this agency. Luckily she has a discount so I had my opportunity of meeting her. Meeting her was nice, she was really sweet and pleasant, her body looked beautiful and sex was good. Though I wasn't having extra wishes and we only did simple sex without any special options. Still it felt good to me, and meeting Dasha was one of the most pleasant experiences with this agency.
---
Johny is a liar
23.07.2014
Well let me tell you that this Johny tells lies. I don't know who was he talking about because I saw Dasha and she looks HOT. Beautiful body, and clothes... You know it's just a question of taste, either you got it or not, well Dasha has. Maybe Johny doesn't, I don't know. I can't understand how a lady like this can be called fat (I think I got the message right?) I loved spending time with Dasha, she's flawless, but she really speaks English just a little. It's good that I know russian for a bit. Enough to understand that rude comment without any word of true. Dasvedanya, i recommend Dasha to all of you.
---
.
19.07.2014
! ,, . , . ! ,Sexy .
---
Johny
12.07.2014
devushka v tele ne uxojonnaya odeja ochen ochen prostaya.ya razichorovan.photos ne realnie
---
DASHA
13.06.2014
Look at this picture: it shows my body and I made it for you!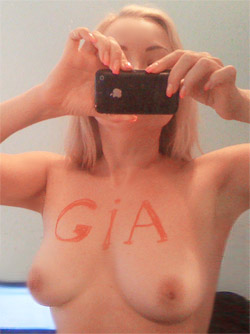 ---
Send review