INCLUDING
EXTRA CHARGES
| | | | |
| --- | --- | --- | --- |
| 1 hour : | 200 $ | 5700 UAH | 170 € |
| 2 hours : | 300 $ | 8550 UAH | 256 € |
| 3 hours : | 350 $ | 9975 UAH | 298 € |
| 4 hours : | 400 $ | 11400 UAH | 341 € |
| 6 hours : | 500 $ | 14250 UAH | 426 € |
| 10 hours : | 750 $ | 21375 UAH | 639 € |
| 1 day : | 900 $ | 25650 UAH | 767 € |
| 2 days : | 1300 $ | 37050 UAH | 1108 € |
| 3 days : | 1800 $ | 51300 UAH | 1534 € |
| 4 days : | 2300 $ | 65550 UAH | 1960 € |
| 7 days : | 3500 $ | 99750 UAH | 2982 € |
Sean
31.07.2014
I guess Albina is really simple, especially comparing to some ladies from this agency. But there are some good sides in this simplicity. She's really good with her clients, she was good with me, she behaves well and she has so little boundaries in sex. I wouldn't call her a star of this agency, but if you have not the greatest budget and you want someone with soul, you should definitely try Albina
---
Caesar
03.07.2014
I liked that Albina is caring and loving. She's easy to understand and easy to satisfy, important for men who love giving satisfaction to ladies. Beautiful... I'd rather say she is nice. Nice looking with sexy body and sweet face. Not a model but that's for best. She is really a girl next door with good skills in sex. I loved my two hours with her and I would like to take this lady for a date.
---
Victor F.
09.06.2014
Albina is what I like to call "a girl with heart full of love". She's very kind and it's easy to feel desired with this lady. She asks what would I like to do all the time, and it shows me that she totally cares. I love the feeling when lady cares about you and gives you something more than paid sex. With Albina it's worth the money, because she's absolutely gorgeous inside out. Unforgettable feelings.
---
James
15.01.2014
Beautiful, but could we see a few more pictures?
Answer: New picture for you! Other pictures coming soon!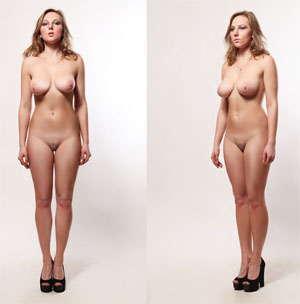 ---
Send review