Independent Escort Girls
Beautiful young escorts are what all men need when it comes to some fun time in Kiev. It's true: no one has time for dating anymore, and you just can't leave Kiev without meeting the girls up close and personal. Sex industry in the capital of Ukraine is booming with opportunities both for girls and men, and if you're a client, you'll be stunned with the sheer number of offers.
And of course, in order to get out alive, not be conned and find time to actually hook up and spend a pleasurable night together, you need to know what's what in Kiev escort business. If you're here and you're looking for independent sex workers, here's all you need to know in order to make an informed choice.
Indies for sale: cheap option is a bad option
Of course, the most popular option for indies is actually to look on the internet. Sex sells, and it sells really well on the internet. You can look anywhere where it's more convenient for you, indies are offering their services:
On dating apps;
In social media groups (like whatsapp or telegram chats);
On their pages in social media;
On aggregated sites for individual sex workers etc etc.
There's an unwritten law about individuals who offer their services in the internet: most of the times you'll be fooled and you won't get what you paid for. The easiest way to get in contact with an independent sex professional is to look on the sex services site and find the one you like, call her and set a meeting. But here's where you get in trouble: there are LOT of ways to con you. The girl might not exist, you might be conned and pay more for the meeting (never pre-pay your booking!), and you can even get in trouble with some mafia types who are looking for the guys to kick out some money from and blackmail them.
There's a good rule of the thumb: if there's no way to check her reputation, don't get involved with her. The girl might look sexy as hell and you'll be lured in with a possibility of a cheap date, but don't be fooled – there's virtually no way you can get a cheap date in Kiev with sexy elegant girls, since they are making big buck in the agencies. If she looks good, she charges a lot, and most of the times, the best thing you get while looking through telegram groups or cheap sites with indies is a girl who maybe looked like her pictures in 2008.
Skip it and save your time and money.
Police trouble?
A lot of girls from Kiev are working with the police. They ONLY work with indies to trap foreigners into paying bribes or make the quota on the arrests. So yeah, it's not an urban legend and you can be caught with a paid lover on the date by the police, but chances are higher if you're using individual escorts. There's literally no way to check the page of the girl: there are thousands of them, once they're here and boom – they're gone. It's easier for policemen to make their raids with the help of the "individuals" who get paid for their help. And once you're arrested, you're in big trouble: you'll pay more to the lawyer than you saved on a date. Totally not worth it.
Elegant escort women on Instagram: are they really individuals?
There are a lot of stories about Instagram models being escorts for hire. A lot of them are true and sometimes when a girl works in a "model agency", it literally means that she's selling her time and body while being an escort. A lot of popular bloggers offer a secret date for the price and yes, if you have a lot of money, you might get a date with the insta model of your liking.
But here's what you DON'T KNOW. None of the insta models are individuals. They all have a lot of managers and a whole team, and sometimes they are just a part of VIP-class services agency. And because of the extra attention their mini-stardom is giving them, they have privacy and security breaches all the time and if their manager saves the dialogues with clients, it might get leaked and you'll be in lots of trouble.
Yes, you might get a unique chance to spend a night with your favorite Ukrainian insta-model and get some extra lovemaking, but there's no way in hell she's an independent escort, you might still get conned, and chances are high, you might be the next hero of one of her leaks. Is the experience worth it? Ultimately it's up to you to decide.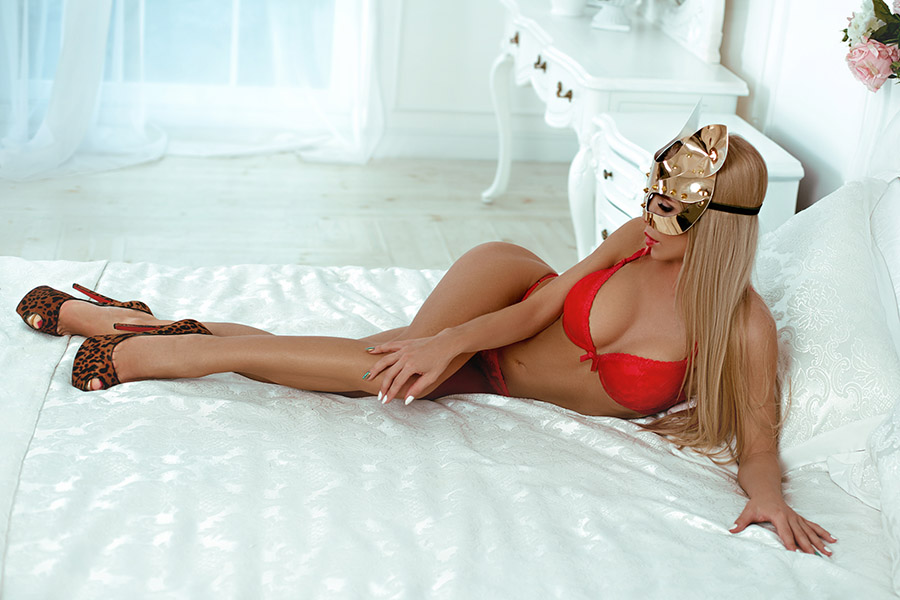 Adult services agency is the answer
It may feel like everywhere you go, you might get conned and there's no actual way to enjoy the sex professionals in Kiev, but it's not true.
The best way to get appointments in Kiev with sexy ladies of your choosing is to actually skip the uncertainty of independent escorts altogether and just use a VIP-class services agency. There's always the way to check the reputation and find out who you're dealing with and if you can trust them or not. You know for sure the date is gonna happen and you're gonna meet someone you've picked. And the whole caring atmosphere and level of treatment is what' going to make this experience so unique and special for you.
Adult services agency is the organized and modern way to get sex the same way you get food delivered to you: just choose it, book it, get it, enjoy it. No rush, no problems. Make it easier for yourself!
Костя
09.08.2022
Клас
---
Send review